Scroll for More

Operational
Planning
Efficient transport planning.
Safe & on-time deliveries.
Control your supply chain.
Operational Planning
With only a few orders a day, you can plan with Excel, but operational transport planning can become challenging when your business grows or when you are entering new markets.
With a Transport Management System (TMS), you keep an overview and handle high-volume orders with added constraints much easier. Combined with actual transport knowledge, you will improve efficiencies. Other advantages include reporting CO2 emissions and preparing for the latest sustainability regulations like the CSRD and ISO 14083.
Using our advanced TMS, we can plan many orders based on predefined settings while considering specific country/lane/region/zipcode level needs. Processing orders automatically through the TMS is what we aim for and continuously work on. Nevertheless, there are always exceptions in transport that require manual order planning. Thanks to our transport DNA, we know how to support you and ensure we deliver as promised.
Efficient transport planning in one click
Thanks to our transport knowledge, we can help you with every transport order, from parcel to Intermodal, groupage to shortsea, air or ocean; we can handle it.
We know what it takes to plan many complex transport orders. Hence, we can set up the advanced TMS as well as possible. Very detailed settings enable us to design very efficiently and let us focus on the exceptions.
Broadcast tendering and broadcast offering are examples of smart planning, aiming to find the capacity necessary for you.
Increased customer satisfaction
Like you want satisfied customers, we want you to be equally happy.
As a 4PL provider, we provide around-the-clock customer service and adapt quickly to exceptions and fluctuations in your supply chain. This is complemented by our knowledgeable team with a broad carrier network integrated into our state-of-the-art TMS.
We go above and beyond to ensure your freight will be delivered according to your requirements; therefore, your customers will be happy with (y)our services.
One contact for all your planning needs
As a company, it can be challenging to execute your transport strategy due to country-specific and changing transport markets. Let alone gain competitive advantages in your transport operation with optimizations like increasing load fills and reducing empty mileage.
With our international team of dedicated experts, we understand the transport dynamics and specifics, such as legal restrictions and customs requirements.
Transport planning is what we do throughout Europe. We plan international and domestic orders, and we do this for many international clients. Choose SmartWay Logistics for transport planning services that match your needs.
LEAVE YOUR CONTACT DETAILS, AND WE WILL CONTACT YOU.
Contact us for smart operational planning
Do you suspect inefficiencies in your freight management? Our experts are ready to support or completely unburden your operation.
Call us (+31(0)30 - 82 00 800) and learn about SmartWay Logistics services, pricing, implementation and more.
Or, leave your contact details, and we will contact you soon.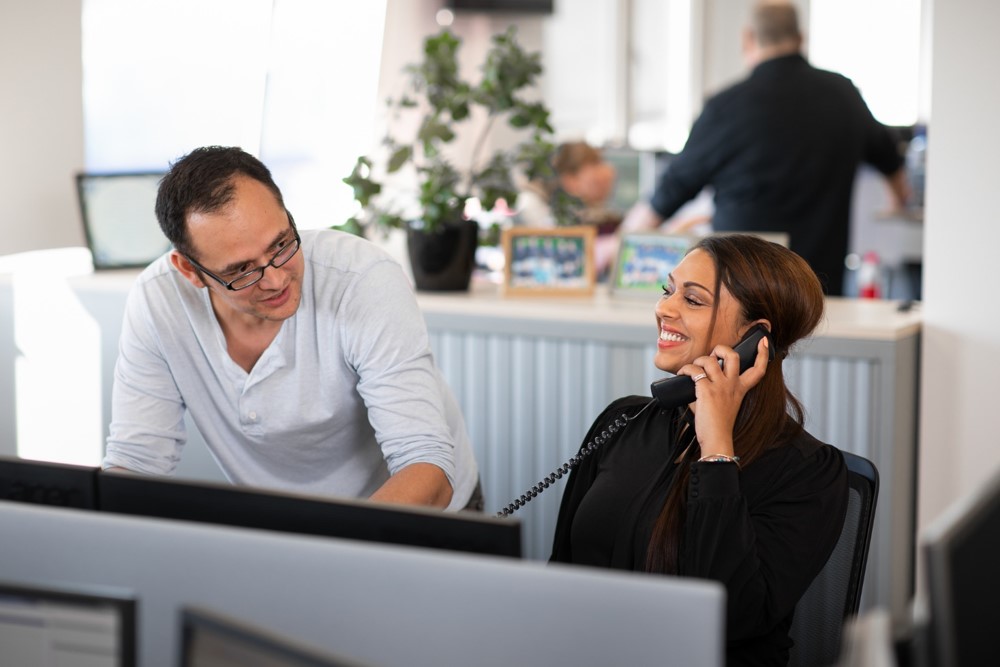 FREQUENTLY ASKED QUESTIONS
How do you deal with a large number of orders?
Before we start planning your transport orders, we go through the planning process in detail. Aspects we discuss are the cut-off time that the orders are released to our TMS, the planning time needed to plan the orders, the possibility of multidrop shipments, lead times, and much more. After the loads are created, the contracted carriers will receive load confirmations.
Agreeing on the sub-processes is key to being able to handle a large number of orders. If the sub-processes and the cut-off times are set up correctly, it is easy to plan a large number of orders through the TMS without facing any problems.
FREQUENTLY ASKED QUESTIONS
How do you handle exceptions in the transport planning?
We always aim for fully automated processes. From order to planning, receiving status updates, to invoicing. However, there are always exceptions which block automation. For these exceptions, we have notifications and reports in place to detect these immediately to determine the root cause and urgency and act accordingly. In this way, the day-to-day operation will continue.
For example, the process will not run automatically if an order is received after a cut-off time or with incorrect specifications. In these cases, we will contact you to check the exception and manually plan these orders to enable on-time delivery. 
From a tactical planning view, the exceptions are reviewed and analysed regularly as we always try to reduce the exceptions and optimize the processes.
FREQUENTLY ASKED QUESTIONS
How do you deal with many carriers and different systems?
Our IT specialists make use of integration platforms that connect with multiple systems, such as enterprise resource planning (ERP) systems, warehouse management systems (WMS), transportation management systems (TMS), and carrier systems. These integrations are created using Application Programming Interfaces (APIs) and Electronic Data Interchanges (EDIs).
As we use Cloud-based platforms, all data is stored and processed in a centralized location and can be easily accessed by all our experts from anywhere with an internet connection.
Our Services
Operational planning is an integrated part of the control tower functionality of SmartWay Logistics; with our in-house experts, we can advise you on a consultancy basis or coordinate the carrier process on your behalf.