Scroll for More
Slotbooking System
SmartWay
Avoid peak and idle times.
Have insight at a glance.
Be in control.
Avoid peak and idle times. Have insight at a glance. Be in control.
SmartWay: The Most Flexible Slotbooking System
As a shipper you are constantly busy ensuring that loads are received efficiently at your sites, and seeing to it that they reach their intended destination with no mistakes or problems. Avoiding disruption and inefficiency such as an inefficient schedule, high stock levels and waiting hours for drivers.
That is why we developed our slotbooking system: SmartWay. With this system, you can plan efficiently and you always have direct insight into carriers' arrival times.
Thanks to our hands-on transport mentality and experience as a 4PL provider, we are capable of tailoring the system to your requirements in a short time to market.
Insight in Your Transport Flows at a Glance
With SmartWay you have visibility on arrival times of trucks and you can...
schedule your resources efficiently
reduce your stock levels
prevent overcrowded parking areas
(with associated safety risks and the cost of waiting time)
keep your customer contented with a high level of scheduling reliability
Quick and Easy to Adapt to All Your Wishes
Thanks to our experience and transport mentality, SmartWay is a unique system with which...
carriers and sites are easy to add
schedules can be set up easily
slots can easily be rescheduled
screens can be adapted to meet your specific wishes
customs activities are supported, such as uploading customs documents
it is always possible to link to other systems
Health & Safety issues can be registered and reported
Clear, Real-time Reports
Our reports are unique due to...
direct insight into use of your docks
the possibilities for analysing fluctuations in volume
direct overview of efficiency of use of slots
clear information about the performance of the carriers
a detailed summary of performance per site
Complementary for our Slot Booking System
Flexible with SmartWay Modules
Strengthen your insight and control in every transport situation with integrated transport tools.
Customs Module
The SmartWay Customs module helps you to control your customs process and provides full insight.
You can easily track the status of all your shipments and the completeness of the documents by using our smart Customs dashboard.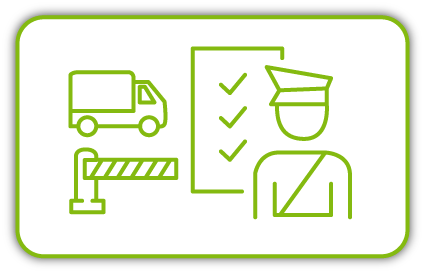 Health & Safety Module
With the Health & Safety module logging checks and incidents becomes easy.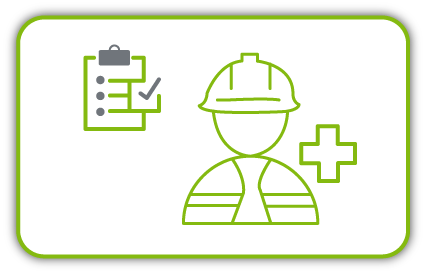 Monitoring & Reporting
Get the most from your data insights while driving smarter logistics.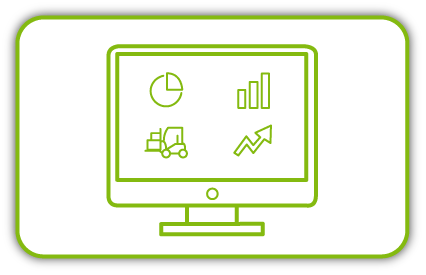 Track & Trace
Know exactly where your goods are and when freights will arrive with the Track & Trace Module.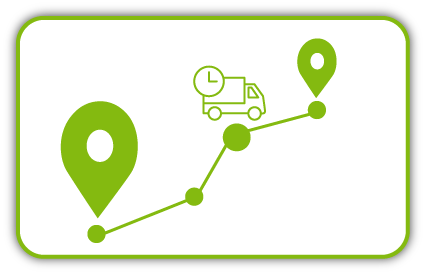 SmartLink
Connect all your transport and logistic platforms to drive your ROI, speed, and growth across your business.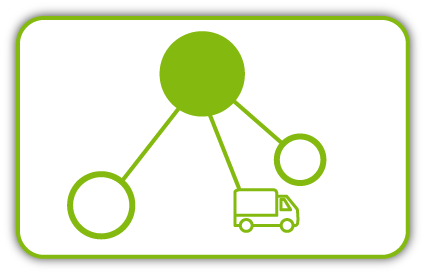 Frequently asked questions
What is SmartWay Slot Booking?
SmartWay Slot Booking is a transport planning tool focused on the loading and unloading operations on your sites.
SmartWay Slot booking is cloud-based and provided as a software as a service (SaaS). Therefore, you don't have to worry about installing applications or software on devices.
Users, like planners and carriers, have web access and simply logon to the online platform to access, plan and share relevant data and business processes directly.
Frequently asked questions
Why is SmartWay developed?
Our customers were frustrated by the lack of flexibility of their slot booking systems and dependency on the providers of these systems. These solutions often lack the perspective and experience of the transport business.
So, our experts developed a slot booking system with an intuitive, straight forward interface. Because it is cloud-based, only with the necessary connections and easily adaptable to your wishes, you are in charge of your site planning.
Frequently asked questions
Is a slot booking system sustainable?
Yes it is!
With a system like SmartWay you can efficiently manage your traffic and resources on sites. This brings financial savings and CO2 reduction.
Less unnecessary idle running, because:

reduced congestion on entering and leaving your sites
reduced total turn around times for (un)loading

Better utilization of assets, people and equipment reduces idle time of trucks
Consolidation of multiple orders in one time-slot allows smart utilization of loading capacity and therefore reduce unnecessary trips
LEAVE YOUR CONTACT DETAILS AND WE WILL CONTACT YOU.
Want to know more about SmartWay?
Ask about SmartWay Slotbooking, other SmartWay Logistics services, pricing, implementation or anything else.
Our experts are ready to answer your question. Or, check out our leaflet or give us a call (+31(0)30 - 82 00 800).
Slot Bookings in just 3 clicks
6 Slotbooking Advantages For Your Carrier
Due to our transport DNA we are fully aware of challenges carriers can face in the usage of slot booking systems.
Therefore, we continuously optimize SmartWay in such a way it is not just an improvement for you as a shipper but also for your carriers.
Tested by the planning department and drivers of Van der Wal, and used by several large shippers and their carriers we can assure an easy to use, flexible slot booking system for all users.
Shipments are easy to book, the booking is made in just 3 clicks
Direct access to your own booking via reference number
Validation of transit time between loading and unloading slot
Pre-booked slot time comes free 1 hour before the cut off time
In case of calamity the assistant together with your carrier can always look for a suitable solution
Return loads can be booked automatically in a connecting slot