Scroll for More

SmartWay
Analytics
Real-time automated analytics & insights.
Make data driven decisions.
Be in control.
Real-time automated analytics & insights. Make data driven decisions. Be in control.
Analytics
You want to make optimal business decisions backed with data. Therefore, you need valuable operational insights at hand to keep track of your logistics KPIs. So we provide instant access to your key figures; anytime and anywhere.
The transport industry has plenty of data collected across every interaction point. To make this data valuable, we provide standard and custom-made Tableau-powered dashboards. This way, you can easily blend and link data to gain the insights needed to improve revenue management and yield through data-driven pricing strategies and visibility into real-time inventory while driving customer performance.
Thanks to our straightforward logistics and transport analytics dashboards and experience as a 4PL provider, we help you make optimal decisions and stay in control.
See how SmartWay enhances logistics and transport analytics here.
Do you want direct contact?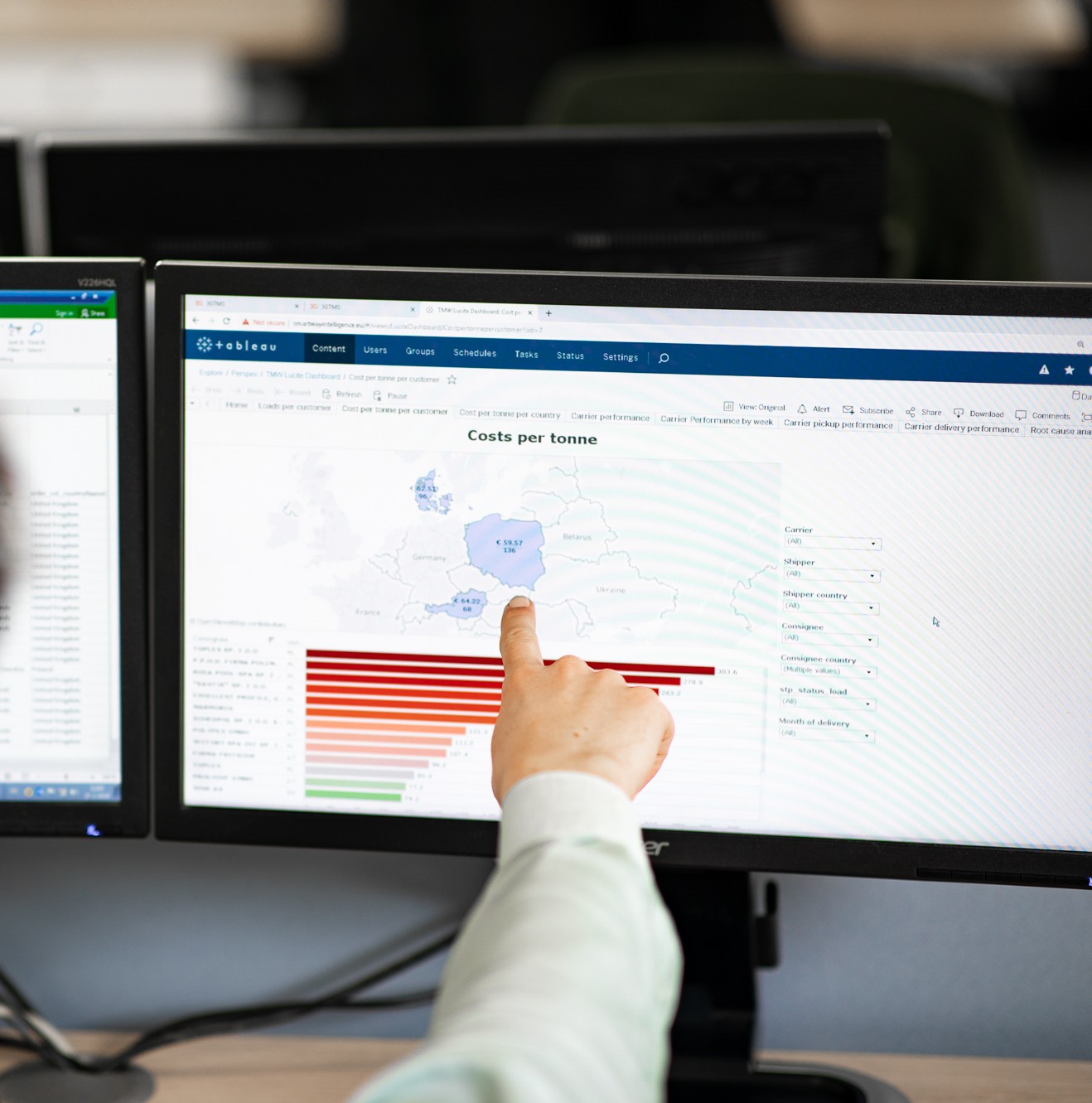 Business Intelligence for automated insights
You have plenty of data, even so much that deriving meaning and actionable insights becomes challenging.
With SmartWay Analytics, our logistics business intelligence platform, making data-backed solid strategic, tactical, and operational decisions becomes easy.
Dynamic dashboards provide automated insights helping you discover trends, correlations and outliers.
This way, you as a manager become more effective and efficient in realising your company goals.
Combine data with experience
True impact and value naturally follow when transport data meets almost 100 years of transport experience.
The provided tailor-made solutions are based on your specific wishes and KPIs.
Some examples os custom-made reports we create for you, are:
Carrier management insights
Financial overview
Sustainability performance
Claim history
Optimization & saving achievements
Report formats for most common practices
Why reinvent the wheel if you can use our smart report formats to gain quick valuable insights?
As logistics professional, you most probably want these reports in your day-to-day practice:
On-Time Performance: Pick-up and delivery performance per period by customer, location, or carrier.
Key Figures: Number of orders, freight spend, cost per pallet, CO2 emission and others.
Delivery Performance: By category, site, customer, carrier.
Health & Safety Performance: Reported health & safety incidents at sites or in transit.
LEAVE YOUR CONTACT DETAILS, AND WE WILL CONTACT YOU.
Contact us for smart data-driven decisions
Do you suspect inefficiencies in your supply chain? Our experts are ready to set up your dashboards for the best insights in your operation.
Give us a call (+31(0)30 - 82 00 800) and learn about SmartWay Logistics services, pricing, implementation and more.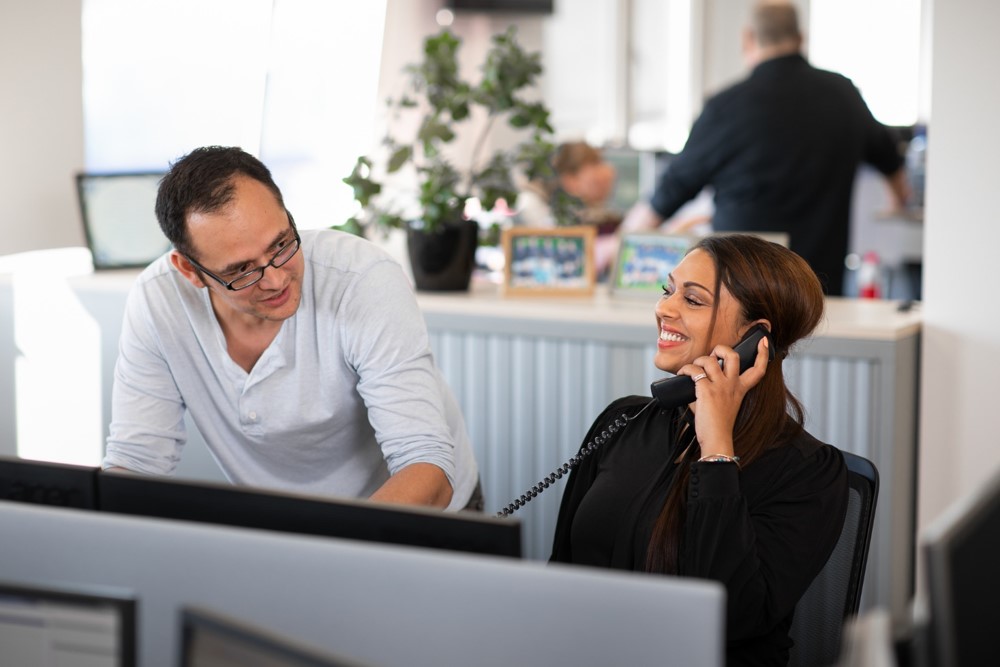 Our Services
SmartWay Analytics is an integrated part of the control tower functionality of SmartWay Logistics; with our in-house experts, we can advise you on a consultancy basis or coordinate the carrier process on your behalf.