Scroll for More

SmartWay
Claim Handling
Fast and secure claim handling.
Save time and costs.
Be in control.
SmartWay: swift & secure Claim Handling
As a shipper or producer, you will likely encounter incidents while transporting your goods sooner or later. However, even though handling claims following incidents is essential, it can be time-consuming, costly or even harmful to your relationship with carriers.
We understand you don't want to waste your resources on long, complex claims and disputes. Therefore, our experts process claims following applicable laws and regulations on behalf of our clients. They take care of the communication with carriers and other parties and close claims neat and timely.
Thanks to our hands-on transport mentality and experience as a 4PL provider, we can turn a backlog of administration and complex disputes into solid carrier relations and significantly reduce claim-related losses/costs.
Save time & costs
Claim handling can be a time-consuming process. Solid internal procedures and an experienced team of carrier managers and claim experts ensure fast, efficient claims handling.
For example, after a severe event, we immediately send insurance experts to the location, thus safeguarding all critical steps in the process.
This way, we keep both time and cost expenses to a minimum.
Clear & up-to-date SLAs
We set up standard service letter agreements for each partnership on top of the normal CMR or applicable local legislation.
In addition, well-documented transport documents and written SLAs (service level agreements) are the basis for a smooth process.
We periodically review and update SLAs to align with changed conditions in the market or due to one of the parties.
Reliable compliance
Our team has direct access to applicable laws and regulations. This is key in handling claims because claims that do not conform to the relevant law will be unsuccessful and thus have a negative financial impact on your business.
Our team is experienced in supporting the claims process for our customers, and legal advice is available if required.
Talk to our experts about how SmartWay can optimize your transport.
Want to know more about claim handling possibilities?
Do you want claims to be handled smoothly and securely? Our experts are ready to support the claim process.
Give us a call (+31(0)30 - 82 00 800) and learn about SmartWay Logistics services, pricing, implementation and more.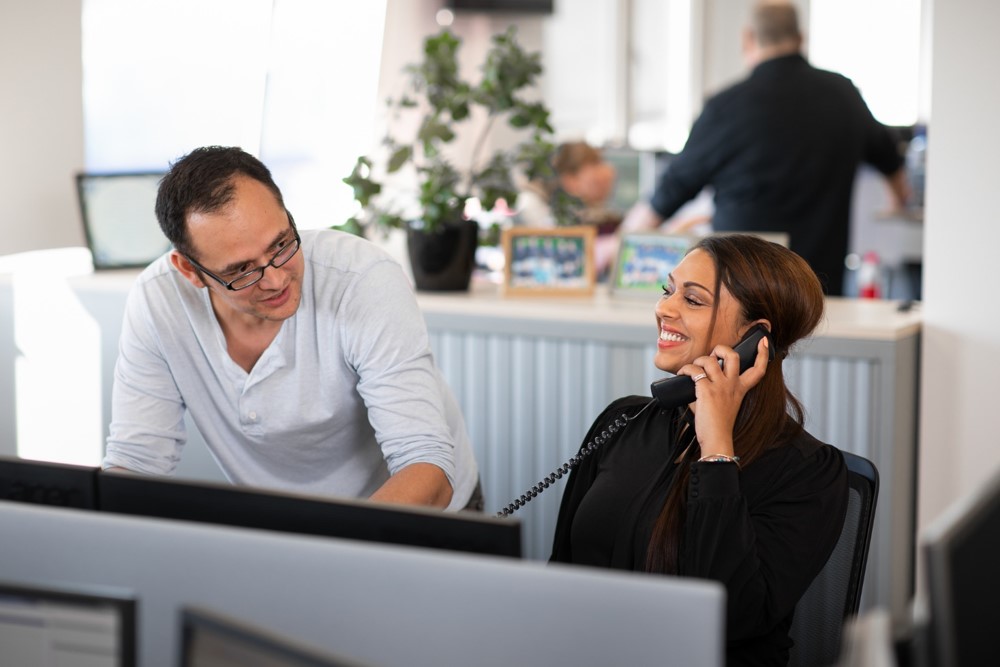 FREQUENTLY ASKED QUESTIONS
What is a Service Level Agreement?
Standard service letter agreements are part of contracts with our selected carriers for your transport.
A standard service letter agreement is usually abbreviated to SLA.
SLAs contain the basic rules both parties commit to and, therefore, give guidance when incidents or unclear situations occur. It should be set up for each partnership and signed before services are performed.
FREQUENTLY ASKED QUESTIONS
What happens after an incident?
Our team is experienced in handling claims, so they know how to judge incidents and how to act when needed. They take steps like:
Organize an expert at the location of the incident


Send out a formal letter of liability to the carrier


If necessary, involve external expertise like a lawyer


Make first contact between the customer, carrier and SmartWay Logistics
These steps are crucial to take away all uncertainty about what has happened. A fast resolution usually results when both parties' experts agree on the circumstances. Short communication lines and clear instructions are essential to resolve incidents within acceptable timelines.
FREQUENTLY ASKED QUESTIONS
What to do with reoccurring incidents?
In addition to reviewing and logging individual incidents, we also analyse and report reoccurring incidents. We get clear insights by doing this both on the carrier level and customer level.
With these insights, it's often possible to give (practical) advice and thus solve the reason causing incidents. For example, stacking, strapping and securing the load differently may solve incidents.
At the same time, we use these reports in carrier reviews, which are essential for good carrier performance and the process of carrier selection.
Our Services
Claim Handling is an integrated part of the control tower functionality of SmartWay Logistics. With our in-house experts, we can advise you on a consultancy basis or coordinate the carrier process on your behalf.