The origin of SmartWay Logistics
Relationship with Van der Wal
In 2008, Van der Wal started 4PL brand SmartWay Logistics (SWL) to handle the complete management of your logistics activities for you and to optimize your logistics processes. In 2009 we started SWL activities in Netherlands (Utrecht), Poland (Gniezno) and in 2013 also in the UK (Brighton).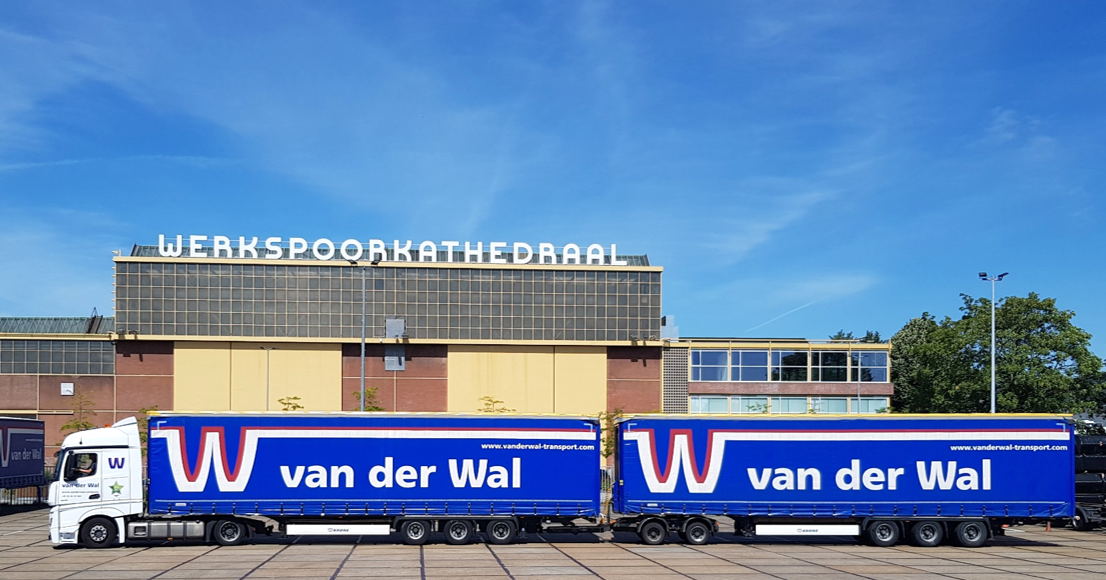 Our transport DNA
Independent
SmartWay Logistics is an independent 4PL brand within Van der Wal.
Sustainable transport
For years, Van der Wal has been convinced that cutting inefficiency makes a substantial contribution in the transition for sustainable transport. This logistics service provider offers 2PL, 3PL and 4PL solutions and has branches in the Netherlands, England, Poland, Russia, Kazakhstan and Azerbaijan.
Almost 100 years experience
Van der Wal will celebrate its 100th anniversary in 2024. That means almost 100 years of experience in the smart planning of transport in the field of 2PL and 3PL.
Advantages
As an independent 4PL brand, SmartWay Logistics can focus 100% on innovative and out of the box solutions to make transport more sustainable. At the same time we make use of the knowledge and experience of Van der Wal.
Our story...
Did you know that SmartWay Logistics is part of van der Wal?
And do you know why SmartWay Logistic started? This is our story.
It all started with...
Van der Wal. A logistics service provider with assets. Founded in 1924, the company exists for almost 100 years and has a great history and lots of knowledge about the transport industry. Another thing you want to know about Van der Wal is our strong drive for a sustainable (transport) world.
Empty trucks
Many of the trucks on the road run completely or partly empty. This is a notorious challenge in logistics and even today about one third of the trucks are completely empty. By tackling this challenge you can make transport far more sustainable and profitable.

Thus back in 2008, people of Van der Wal had been concerned about high empty running for years and they had learned many best practices to increase capacity ratios and decrease empty mileage.

Too good to be true
To make an impact the team wanted to share their experience. Being 'just an ordinary' transport company it was hard to convince their customers on implementing these solutions.

Many of them were wondering why Van der Wal shared this information while they could also just keep it for their own benefit.

It was 'too good to be true.' However, it wasn't...
2008: Smart for Sustainability
The solution: SmartWay Logistics, a neutral 4PL service provider with the purpose of managing road transport in a 'smarter' way. With smarter we mean using transport capacity in a more efficient and thereby more sustainable way.

Shared expertise
The staff of SmartWay Logistics and Van der Wal share the same office in the Netherlands, Poland and UK. Hence, the expertise of Van der Wal and SmartWay Logistics transfers easily between the employees of both brands.

From custom clearance rules to slotbooking systems and from fuel calculators to equipment regulations; we are right in the middle of it so we know all the ins-and outs carriers have to deal with.


2022: Implement best practices at scale
With SmartWay Logistics we plan over 350.000 orders a year for our customers in the whole of Europe and beyond. One of the benefits of being part of Van der Wal is that we actually have the transport expertise in-house with real life experience in planning, loading and unloading of trucks.
Connecting worlds
As a 4PL working on behalf of shippers as well as carriers we can't help ourselves but to connect these two worlds in the most beneficial way for both parties. By operating as a neutral party, we can connect transport flows in order to reduce empty mileages. Naturally, our planet is the ultimate winner of this 'smart' cooperation between shippers and carriers.
Our services
SmartWay Logistics offers a wide range of 4PL services. With our in-house experts, we can advise you on a consulting basis or coordinate any preferred control tower functionalities on your behalf.