Scroll for More
Freight Settlement
Less administration.
More transport capacity.
Be the best partner.
Less administration. More transport capacity. Be the best partner.
The Smartest Freight Settlement
Carriers are paid by us according to the agreed payment terms in full, which makes you a reliable partner for the carriers. We act as a third party between you and the carriers and send you a weekly consolidated invoice according to the agreed specifications. This simplifies your payment process as you deal with one party instead of numerous carriers.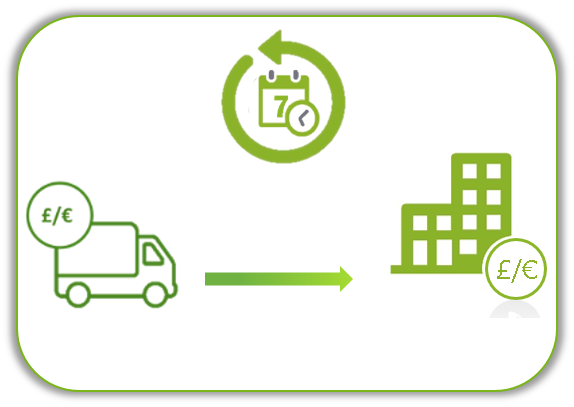 Self-billing for less administration
Self-billing is a fully automated process applied to all SmartWay selected carriers.
By automating and simplifying the administration process, the freight settlement becomes more efficient, faster and less prone to faults.
Since we pay the carrier after they confirm delivery, you, as a shipper, don't have to wait for invoices. So your financial bookkeeping is always up to date.
SmartPay for faster payment
SmartPay allows carriers to shorten the payment term. With this additional service, the carrier can choose a payment term meeting their business requirements.
Therefore, the SmartPay option makes it attractive for carriers to become part of the SmartWay fleet. This results in more transport capacity and flexibility.
Committed to a 100% on-time payment
The deal we make with carriers is: Your commitment to deliver on time equals our commitment to pay on time.
This agreed payment period is met for 100% because we don't want anyone to worry about the payment of transport services.
LEAVE YOUR CONTACT DETAILS, AND WE WILL CONTACT YOU.
Do you want the smartest freight settlement?
Are you ready for a simplified yet solid payment process? Our experts are prepared to assist you.
Give us a call (+31(0)30 - 82 00 800) and learn about SmartWay Logistics services, pricing, implementation and more.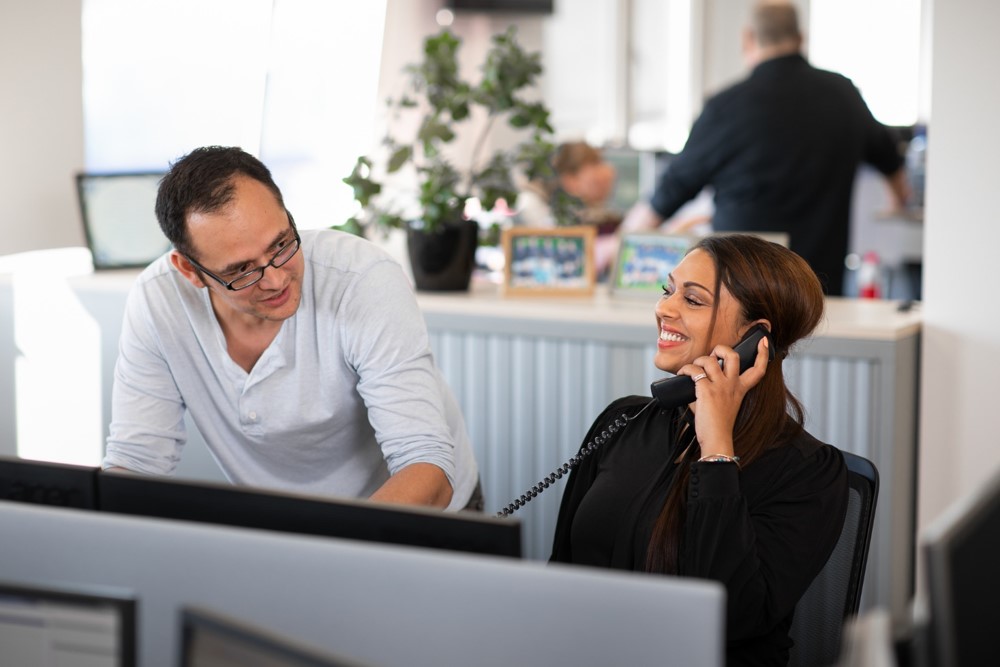 FREQUENTLY ASKED QUESTIONS
How does self-billing work?
The system automatically sends a bill to the carrier after delivery approval. The invoice is based on previously agreed-to terms, including freight costs and accessory surcharges. As a shipper, you can make your carriers' lives so convenient that they want to do business with you.
FREQUENTLY ASKED QUESTIONS
What happens when the carrier disagrees with the proposed invoice?
As a shipper, you won't have to deal with any of the administration of freight payments. However, we know that satisfied carriers are crucial. Since the carrier receives a confirmation after processing freight rates, it is unlikely that rates are not processed correctly.
In the event of any inaccuracies, our carrier management team is available to make the necessary adjustments and, if necessary, run a manual payment. Payments are still made according to the agreed-upon payment period this way.
FREQUENTLY ASKED QUESTIONS
What is the difference between self-billing and invoicing?
The primary distinction between self-billing and regular invoicing is that the responsibility for creating the invoice shifts from the carrier to the shipper. As a 4PL provider, we can prepare the invoice and send a copy to the carrier due to pre-agreed terms and our general long-term relationship with the carrier. As our customer, you will receive a single invoice rather than multiple ones. Because the process is automated, all parties involved will save significant time and other resources.
Our Services
Carrier Payment is an integrated part of the control tower functionality of SmartWay Logistics. With our in-house experts, we can advise you on a consultancy basis or coordinate the carrier process on your behalf.