Scroll for More
How to create a Carrier Management Strategy in 9 steps
Creating a strong yet flexible Carrier Management Strategy doesn't need to be painful. Create an effective plan for your business in 9 steps.
After this article, you know the answer to the following:
✔ What is a carrier management strategy?
✔ How to create a winning carrier management strategy?
✔ How to improve performance while staying relaxed?
✔ Why carrier management shouldn't focus on price?
What is a Carrier Management Strategy?
---
First published: September 11, 2021
Last updated: July 30, 2023
---
A carrier management strategy summarises your goals and everything you plan to do to achieve these goals. These goals often focus on the right balance between carriers and needed transport capacity, costs and quality measures like on-time delivery.
However, carrier management isn't what it used to be, and if you keep your focus limited to the previously mentioned goals, you will lose the game.
The game changers you want to integrate into your strategy are:
sustainability,
data,
and carrier loyalty.
No clue what to do with these topics? We will provide you with some essential insights. Because the more specific your plan is, the more effective it will be. Keep it concise. Avoid setting goals that are too vague or unrealistic to measure successfully.
Or, if you want to be sure about your carrier management goals and tactics, you can let a 4PL provider like SmartWay Logistics look at your carrier management strategy.
In this article, we'll walk you through a nine-step plan to create your own winning carrier management plan.
Why do you need a Carrier Management Strategy?
Without a strategy, you're driving in a truck without a map and navigation. You don't know where you're heading, why you're doing what you're doing and whether the roads you take will lead anywhere anyway.
More specific for logistics:
Supply chains count on the flexibility of transport, and transport has been the flexible shell for years. However, the current transport market is different. After years with enough carrier capacity and low prices, the tides have turned, and trends like driver shortage and the various crises of the past year (corona, commodity shortage and, oh yes, the Evergrande) have made transport less flexible and more expensive.
So, to find the right balance between resources, needed capacity and flexibility in your transport flow, you need to know what's ahead of you and plan accordingly.
How to create a Carrier Management Strategy?
You can build a successful and competitive carrier management strategy by executing the nine steps described in this article.
Step 1. Choose carrier management goals that align to business objectives
The goals of your carrier management plan should be aligned to the overall organisation goals. Therefore, first thing is to consider the main company goals as well as the logistics supply chain department goals. If your company has a premium quality strategy, you want to focus on minimized damaged goods and on-time delivery, whereas a price competitive company strategy might ask for a more cost efficient carrier management strategy.
Also consider the social responsibility and sustainability company goals, if these are fairly ambitious it should also be part of your strategy.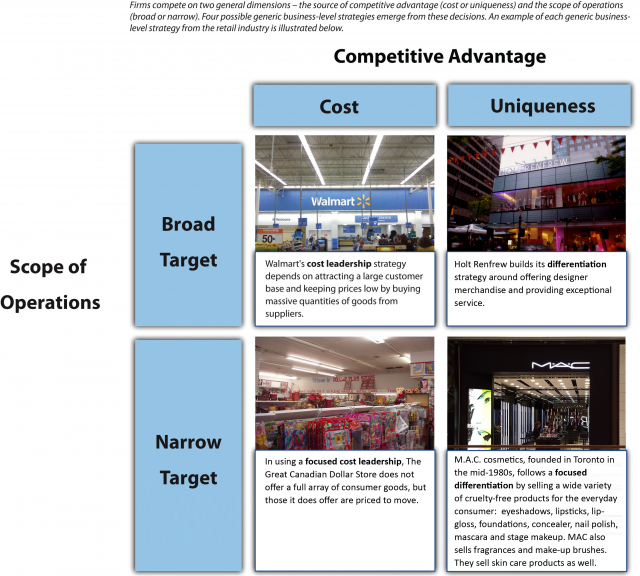 Carrier management goals
The general goal of your department will probably be something like 'delivering every product to the final destination timely, cost efficient and without any damage or loss of value.'
However, if you want to create a winning strategy you need to go more in depth and formulate SMART goals.
Choose focus area's
First you want to know your biggest losses or missed opportunities. Therefore you need to investigate and ask questions like:
Where can you add most value to our company and the customer?
What is the current time and cost performance?
How efficient do you manage the transport in region A, B and C?
What is timely for customer X, Y and Z?
How much loss of value is acceptable?
How well are current carrier relations?
How much carrier capacity and coverage do you have in specific area's?
Etc.
Next you can choose your focus area's and set goals accordingly. These goals are best formulated in a SMART way.
Set S.M.A.R.T. goals and objectives
Each of your goals should be:
Specific
Measurable
Attainable
Relevant
Time-bound
If your objectives and goals contain these elements you can measure success and return on investment (ROI).
For example:
By the end of the year all trucks used by carriers should be Euro 6 and at least one third of contracted carriers has plans to invest in electric trucks before 2025.
We improve service level and transit time of our customers by > 10% in 9 months.
45% of long distance lanes are performed by LHV's in 2022.
Step 2. Learn everything you can about your market, competition, customers and carriers
In the end you want to make the successful matches between your customers and carriers, while obtaining your own (company)goals. This means you need to gather information, insights and knowledge about your markets, competition, customers and carriers.
Be aware of changing legislation and techniques. Take sustainability requirements like the planned ETS (Emission Trading System) for transport in Europe and the Paris Agreement, these will have impact on the transportation of goods. Also, long-term trends like a shortage of drivers are factors to take into account.
Be aware of transport market niches and specifics
On top of general transport rules and trends it's needed to be aware of the niches and specifics. The market in Germany isn't the same market as the Dutch or French market; different rates, laws and equipment regulations are in place. An FTL (Full Truck Load) and a combined shipment need different material and probably carriers alike. A succesfull carrier manager knows all disciplines.
Learn customer requirements & define carrier selection criteria
By now you have set some clear smart-goals. However, your customer has certain goals and processes as well. And with many carriers in the market there is a lot to choose. So, if you want to find your cherries in the basket you need criteria.
Clear and mutually agreed criteria between you and your customer will help you manage expectations and find the suitable matches. Knowledge of the ins and outs of your customers products, processes and preferences will get you ahead of competition. To gather this knowledge the SmartWay Logistic carrier management team always performs on-boarding interviews, both with your carrier and customer. Topics to cover are: service quality, freight rate, sustainability, handling equipment, schedule, and information technology.
Key take away:
The devil is in the detail. Everyone can compile a list of carriers found in Google, it takes knowledge and clear, agreed on criteria to make successful matches.
Step 3. Get quality data and analyze
Look at the data of the past 5 years, see how the past year compares to previous periods and draw your own conclusions. For example, look at the peaks, moments of poor performance or costs exceeding the budget.
Do you see patterns? And can you identify the cause?
Consider a peak in the required transport capacity due to customer promotions. Plot this in a calendar, visualize it and use these predictions in your talks with customer and carrier.
Analyzing the data is essential in building your strategy as it should make clear where and how to focus resources in order to optimize the carrier management strategy. Usually a business analyst together with procurement or a 4PL-provider performs the carrier analytics for you.
This brings us to the step 4: performing carrier management audits.
Step 4. Perform carrier management audits
In the audits you evaluate carrier performance. You use the available data and evaluate the performance with both your customer(s) and carriers. Use this moment as a time for a good conversation.
Discuss the lessons learned from the past year, to learn from both customers and carriers and to look ahead to the coming year.
See the carrier perspective
During the discussions, consider the perspective of the carrier, certainly when talking to your customers.
This way, expectations remain realistic and you can even create added value for the customer. For example by agreeing on spreading the order volume, even if the customer may send one large order.
Plan structural talks
If you haven't done so already this is definitely the moment to schedule conversations with both your customers and carriers.
We ourselves have several periodic assessment moments together with carriers. This we consider important because it gives both parties valuable insights, is helpful in managing expectations and it allows us to react in a timely manner on changing conditions.
Use a scorecard with performance KPI's
During the audits you want to discuss KPI's. Using a scorecard gives clarity and by sharing the scorecard on a regular basis you give your carriers continuous feedback.
Step 5. Manage your carrier database
Your carrier database is one of your most important resources. If your carrier database is up to date, clean and complete (as possible) you can pick the right cherries for your pie.
At the bare minimum a carrier database should contain:
Type of equipment, like: standard trailer, mega-trailer, semi-trailer, volume-combi, LHV, swap body and more
Region(s) the carrier operates in; one country, several and, or cross-border
Market segment, like: food, retail, construction materials etc.
Type of shipments, e.g.: express, FTL, LTL, groupage and parcels
But for the best carrier database, it's recommended to also:
Improve carrier information based on shifting demands, e.g.: start logging sustainability performance if you don't log this by now.
Update carrier profiles, e.g.: continuously log performance for the best insights
Log the results of carrier audits as mentioned in step 4
Step 6. Create a transport capacity calendar
The calendar is all about forecasting and visualizing this forecasts.
Think of it as choosing the right clothes for the weather.
Roughly speaking, we know which clothes are worn in which season.

Then, by checking the upcoming weather we roughly know for the coming week which jacket fits best. And whether to wear hat and gloves... And most important, by following the forecasts it becomes very unlikely to end up in a snow avalanche wearing swimming trunks.

The same applies to transport, only the transport seasons and weather are controlled by different factors and thus behave differently.


Long story short
Forecasting is a continuous process, whereby the forecast is regularly adjusted and becomes more accurate as you get closer to the planned event.
How to apply transport forecasting?
The important factors depend on your specific situation, but think about these kind of scenarios:


Order peak
Last June there was a big peak in orders. What do you expect this year? Will it be higher, lower or will it stay about the same?


Planned events
Is there any machine maintenance planned? Will there be a relocation of a DC, shop or factory?
This may mean a relocation of production and thus other carriers.


Market trends
This one is a bit more challenging but nevertheless important. Try to factor in market trends such as production and trade volumes, wage increases and shortages like carrier capacity.
Although more uncertain, these can be factored into the forecast and can give you the necessary edge in your business.


Share & prepare
Do not forget to share and discuss this forecast with your customer and carriers. This way you can test your forecast and also prepare carriers for loss or extra demand capacity, and thus improve your relationships.
LEAVE YOUR CONTACT DETAILS AND WE WILL CONTACT YOU.
Want to know more about carrier management?
Ask about carrier management, other SmartWay Logistics services, pricing, implementation or anything else.
Our experts are ready to answer your question. Or, check out our leaflet or give us a call (+31(0)30 - 82 00 800).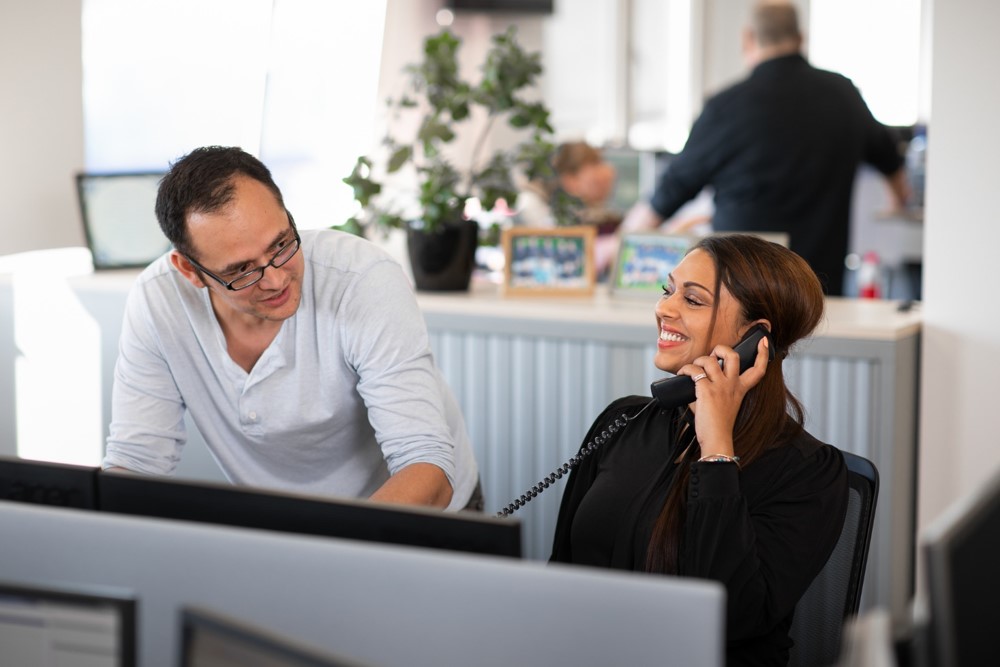 Step 7. Find more suitable carriers
By now you have a broad idea of:
Needed transport capacity throughout the year
The peaks and dips during the year
The carrier capacity contracted and flexible available
Prices and quality of the available carriers
With this knowledge you can recognize and analyze the gaps. Take this gap for example:
You have an ever reoccurring order peak, never enough contracted carrier capacity available on that moment and therefore have to buy expensive capacity where ever available.
Develop & maintain a flexible shell
In addition to a good base of carriers it's definitely recommendable to have a flexible layer with an extensive and reliable network of carriers, made accessible in a database.
A strong carrier management team is a big advantage here. And this CM team is strong if, in addition to a good relationship with carriers, it also smoothly works together with other internal departments such as sales and customer service.
What is the advantage of a strong carrier management team?
Well, in case of an event occurs, like a lock-down or some other unexpected event, causing major disruption to the chains, you want a team that can quickly and easily interface with the carriers.
This enables you to respond rapidly and adequately.
Step 8. Execute your strategy
As Nike says: Just do it!
Step 9. Track performance, optimize and adjust your strategy accordingly
A strategy is necessary to have a shared point of view. However, the reality of the world of logistics is continuously changing thus to make sure it stays relevant and you keep your winning edge on the competition you have to track your performance and optimize and adjust your strategy accordingly.
Track performance with the combined use of a slot booking, a state of the art TMS (transport management system) and a clear reporting tool like Tableau. With an easy to use slot booking system, system like SmartWay, at your sites you can track arrivals and departures (for on-time performance) and log incidents. Your TMS (in-house or outsourced) is not just used to plan your orders, but also as your main source to track all performance, that's why we connect your slot booking system and reporting tools. The latter will present you the data in a clear way.
With the clearly presented data you can get your key insights to adjust your strategy.
Our Services
Carrier management is an integrated part of the control tower functionality of SmartWay Logistics.
With our in-house experts, we can give you advice on a consultancy basis or coordinate the carrier process on your behalf.